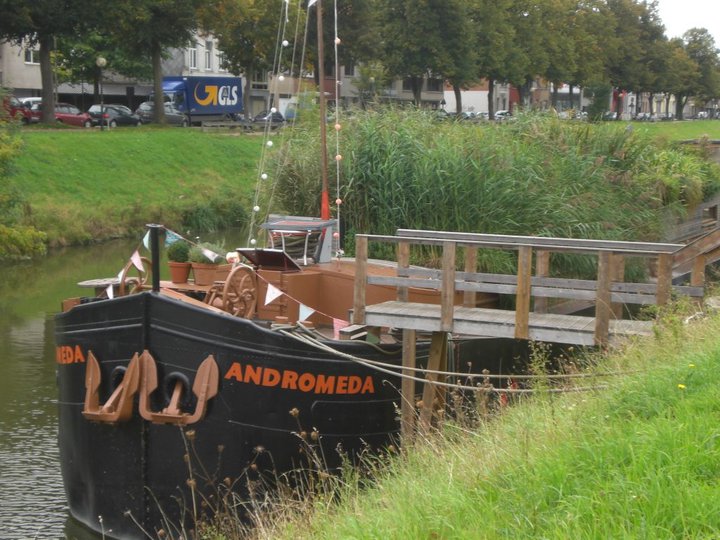 Many people skip Belgium on their Europe trips. And as I've preached before, this is a terrible mistake. For the few and the proud that make it to Belgium, most of them end up skipping Ghent in favor of bigger-hitters Bruges and Brussels.
I did.
Twice.
Again, terrible, terrible, mistake. It actually took me until my third time visiting Belgium to discover the magic of Ghent, and part of the magic of Ghent came in the form of a great stay at a one-of-a-kind place called Ecohostel Andromeda.
An industrial ship turned cozy, modern, and eco-friendly boat hostel, Echohostel Andromeda is an ideal ambassador for Ghent. Located on a quiet canal just outside the main city center, Ecohostel Andromenda is as unique as it is welcoming. A broad deck on top of Ecohostel Andromeda greets you with open arms and once down below in the hull (is that the right word?) you find sparkling, stylish shared rooms and one private room with a massive bed. The "eco" part of their name isn't just for show either, as the green garden on the roof acts as a water purification system and the heating is provided in a Carbon-neutral fashion.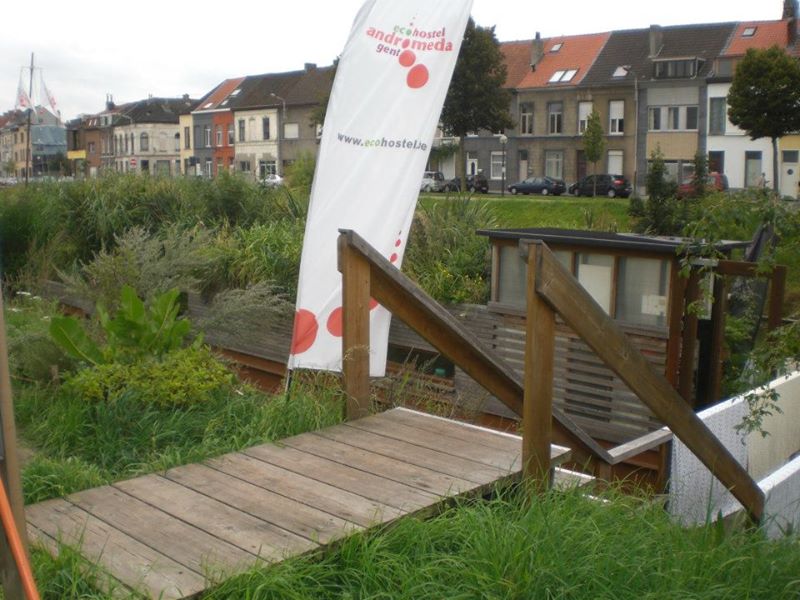 In addition to the unique atmosphere, the friendly owners of Ecohostel Andromeda serve a delectable and organic breakfast every morning and if you're lucky, you'll get to hang out with them and their super cool dog while you are there.
There is just something about staying on a boat. Whether it's the water lapping at night to put you to sleep or waking up to see light shining through a round porthole window, it's the type of experience that you left home for and that helps make a trip.
Now as far as Ghent is concerned, it's a bit of a cheap cliche to say that Ghent is the best of Belgium rolled into one city, but you know, it kinda-sorta is. Well, the Flemish region of Belgium anyway. Ghent has the canals and the buildings-begging-to-have-their picture-taken of Bruges, while having more energy and spunk like Brussels.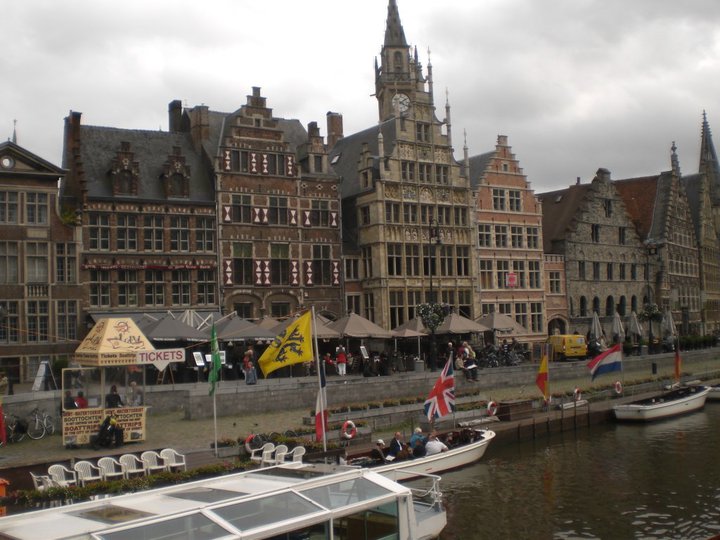 It's just right in my opinion.
Be sure to look up Ecohostel Andromeda when you come to Belgium, and I have a feeling you will end up seeing both Ghent and Belgium for what they are: the kind of places you definitely don't skip.
Know Before You Go: 
Ghent is easily reachable by train from anywhere in Belgium.
Ecohostel Andromeda is about a 10-15 walk from the historic center of Ghent.
I implore you to check out their website for pictures of the rooms, because mine don't do the interior justice.